Here at Innevape E-Liquids our mission is to produce nothing short of the finest e-liquids on the market. In that ongoing effort we maintain an ISO Class 7 clean room lab and have our liquids tested on a regular basis.
The following results are from the last test we had completed.
Liquid Listing:
Liquid 1 – Heisenberg
Liquid 2 – General Custard
Liquid 3 – Mocha Javape
Liquid 4 – Carousel
Liquid 5 – ACE
Liquid 6 – TNT (The Next Tobacco)
We have sent all of our liquids with the new formulas in place to be re-tested and those results will be posted here as soon as they are available. Thank You and Live Long Vapor™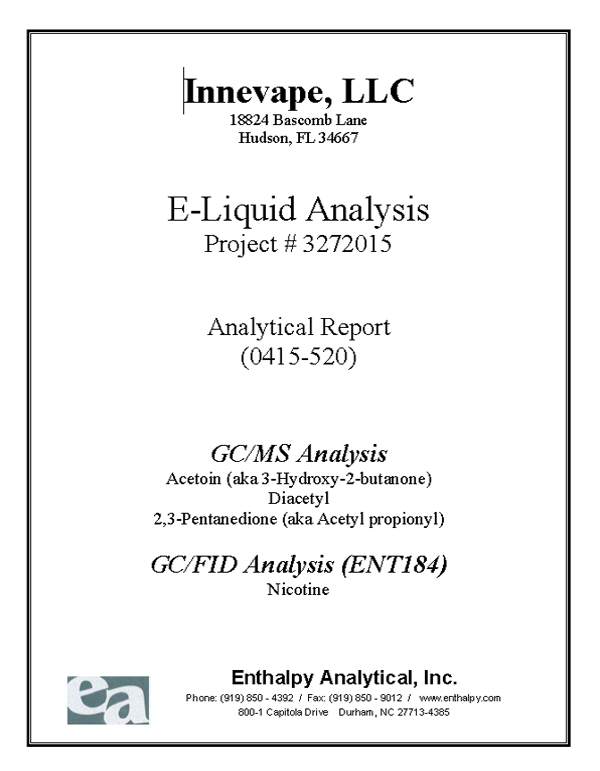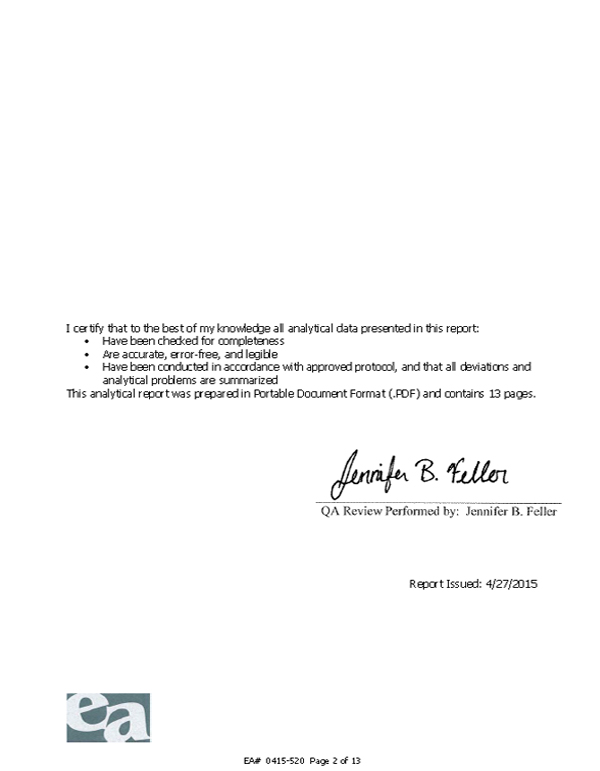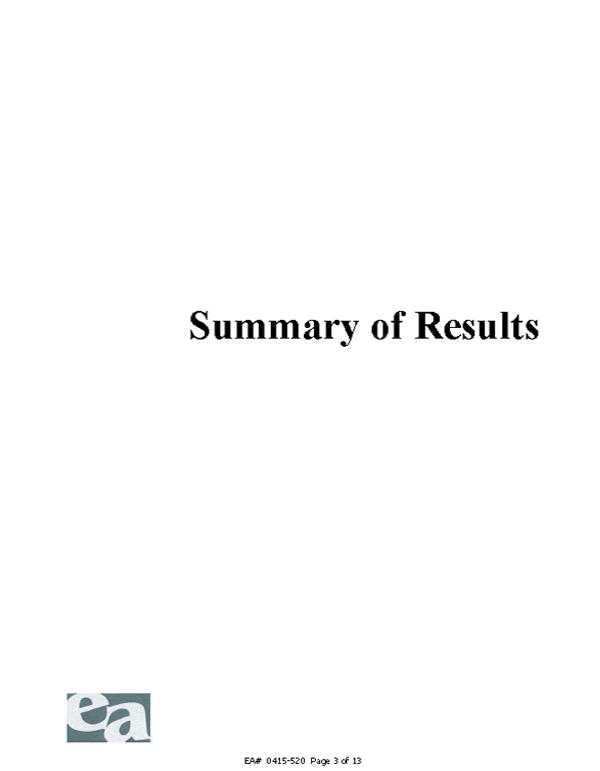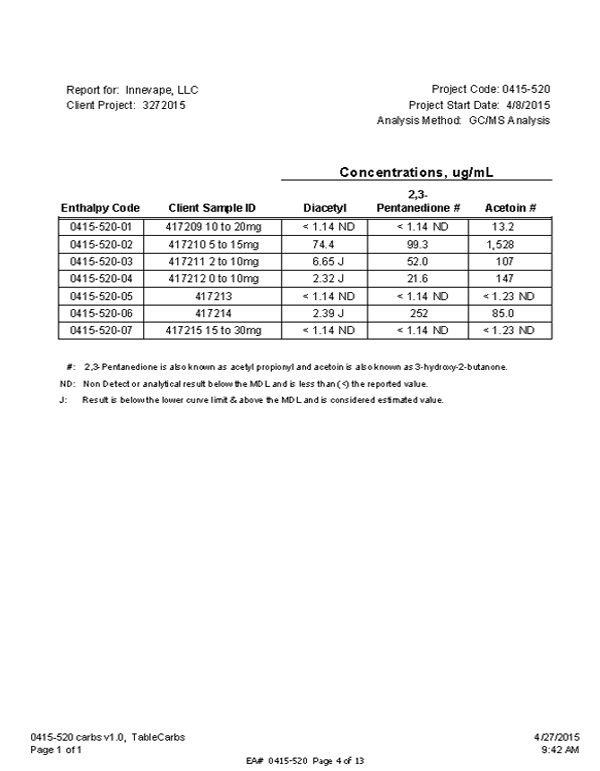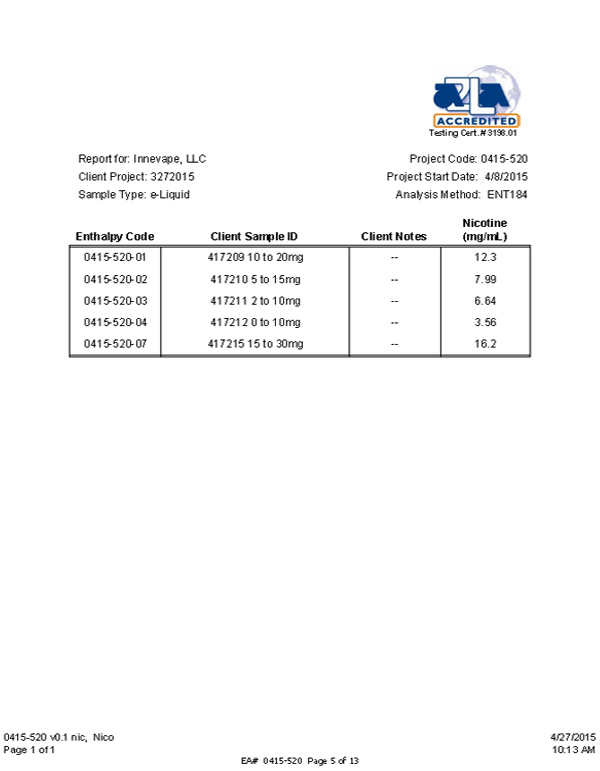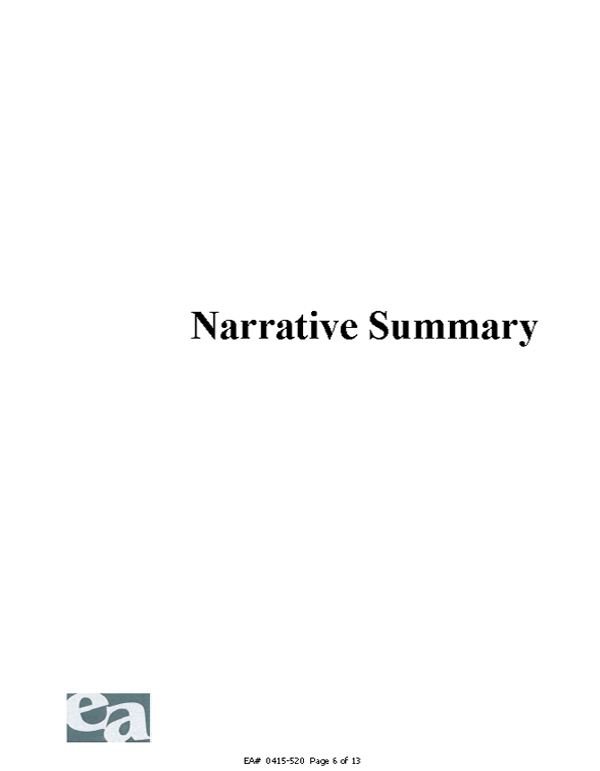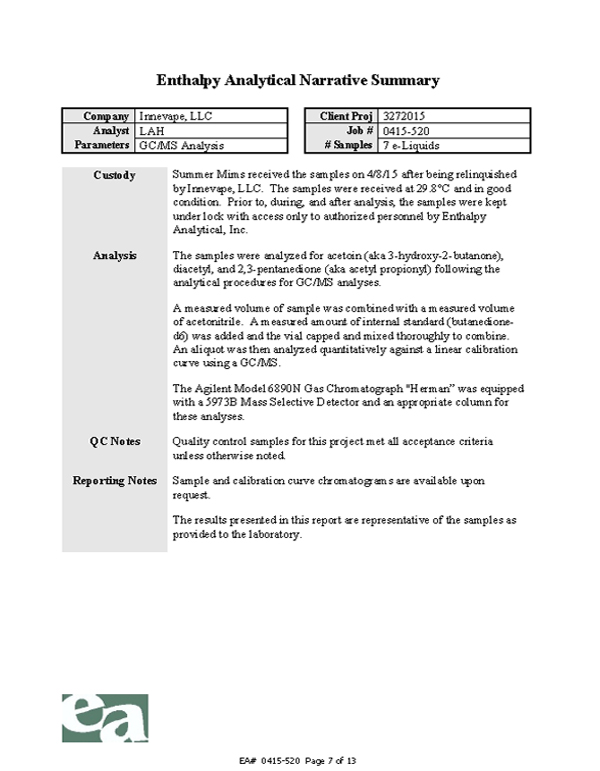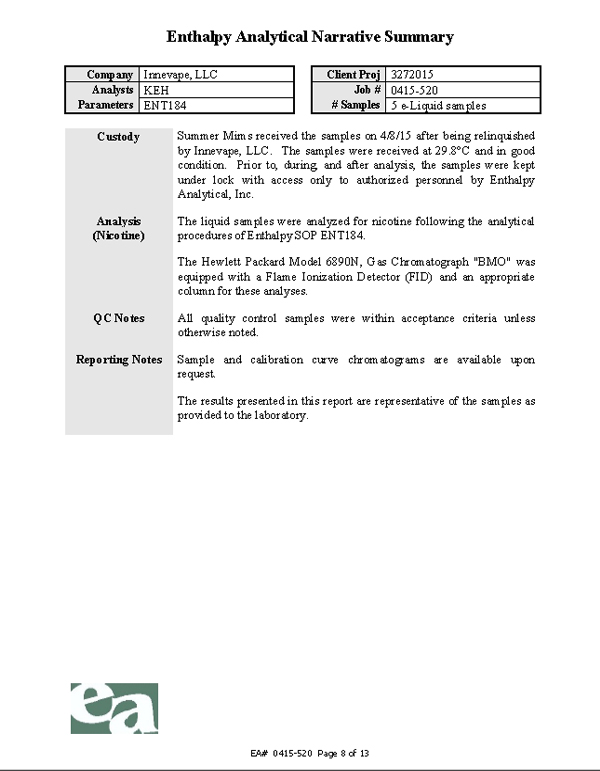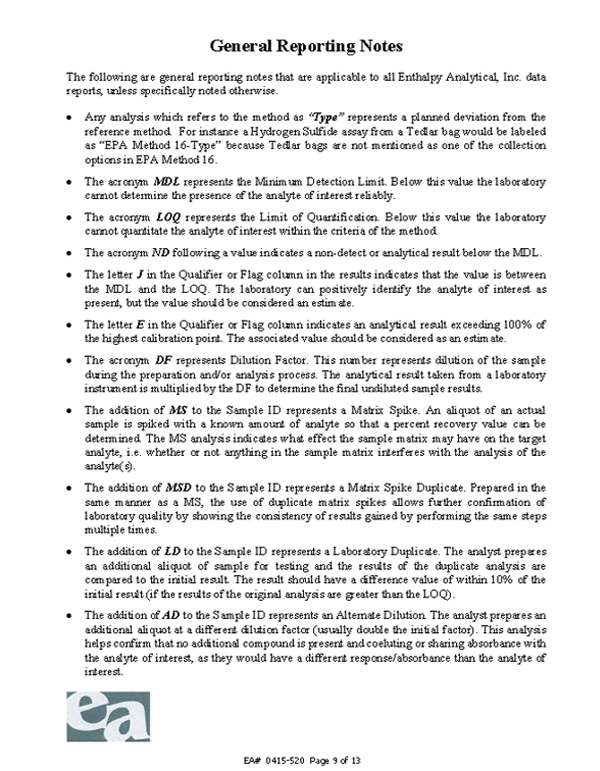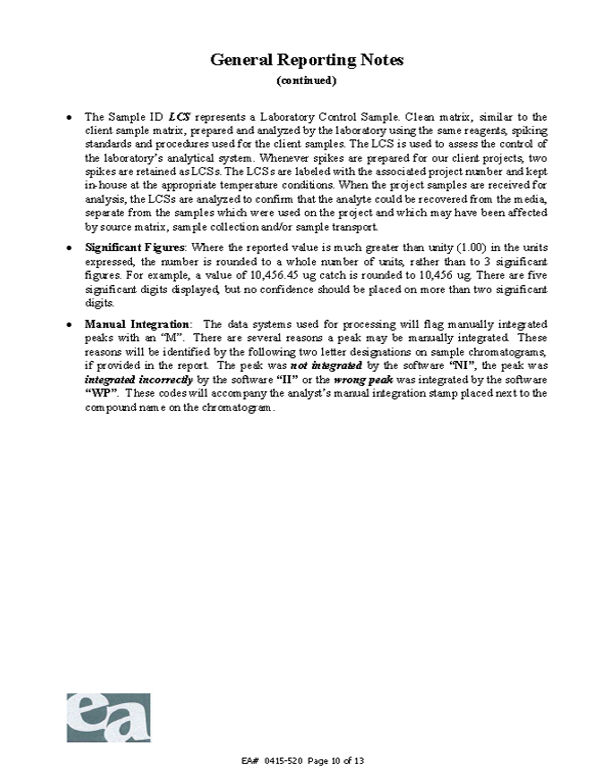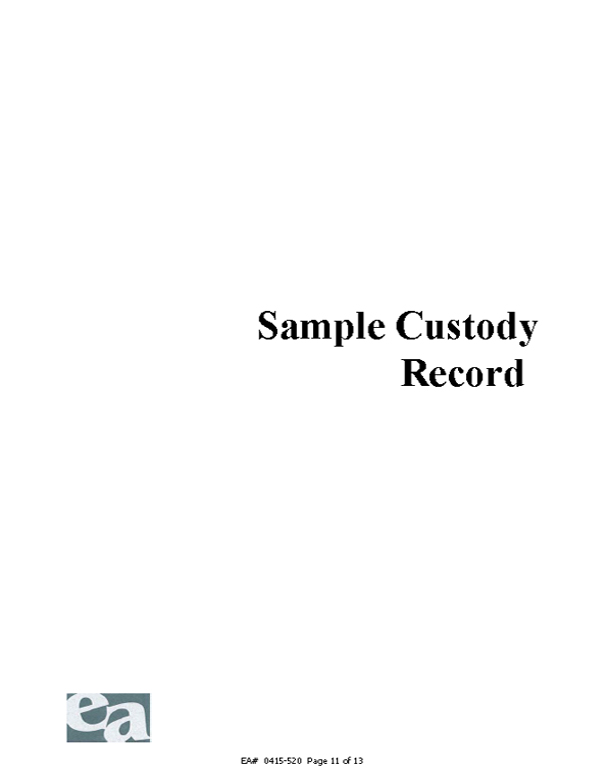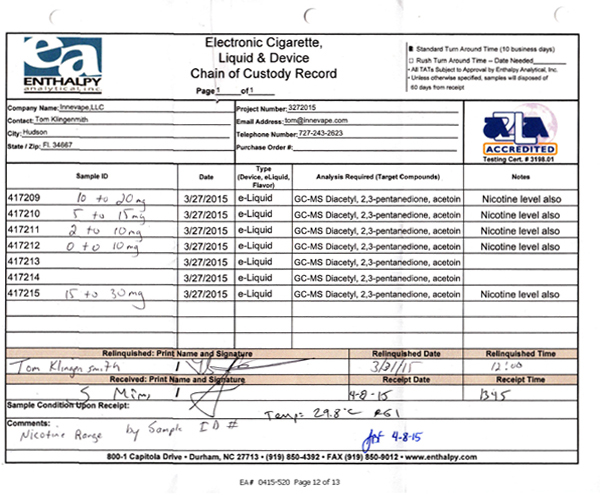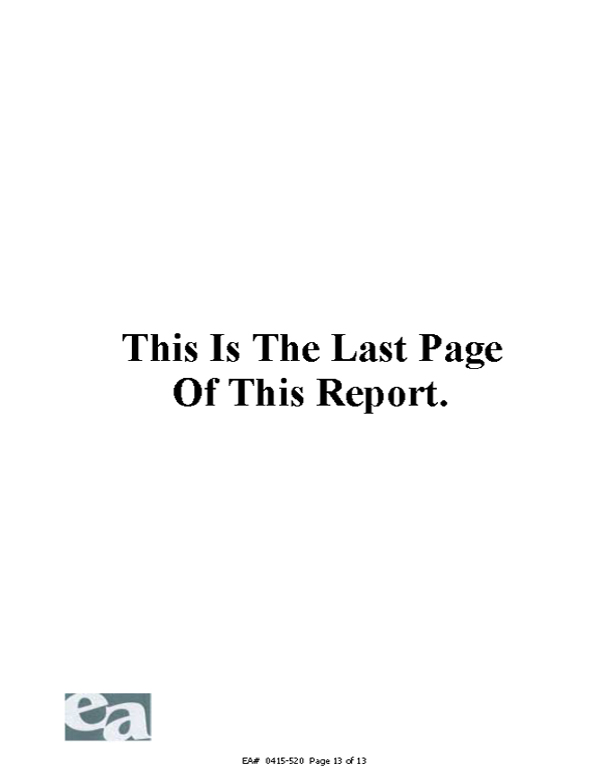 Innevape has again received their Cleanroom Facility Certificate of Performance for their E-liquid Manufacturing Facility.