Description
Time to reveal the concealed behind the black operation between Wotofo and the secret vape wire builders now! Presenting you the Warrior RDA, designed by JMT Elite together with Wotofo! JMT Elite is a team of coil builders, as in handcrafted wire/coil masters, that are a group of influential authorities in the builder circle. With their expertise in vape coils, you bet this 25mm dual coil RDA is the most coil-friendly RDA incorporated with the profound wisdom of coiling.

4 Colors Available: Black, Gunmetal, Blue, Rainbow
Components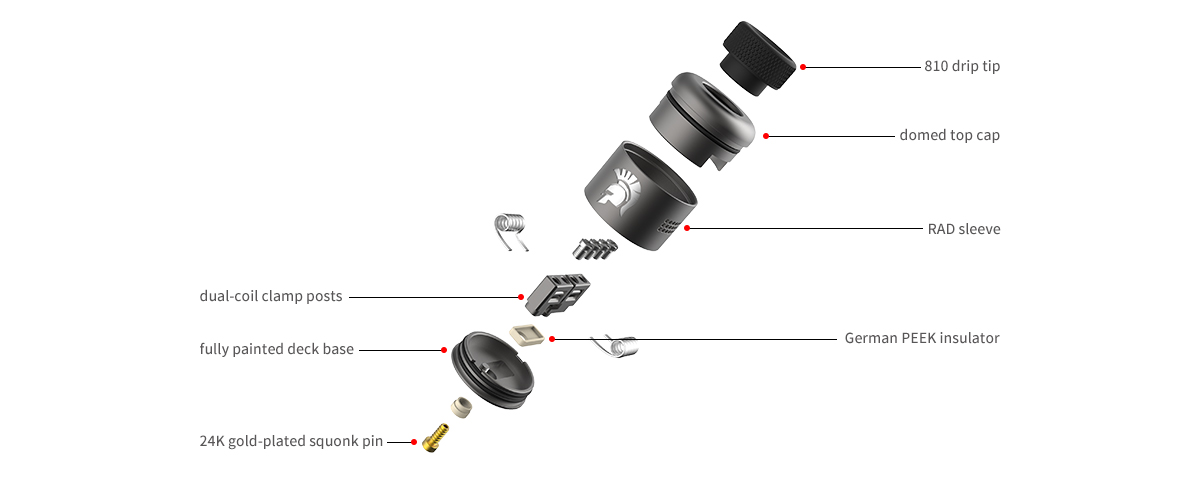 Main Features
Domed top cap to compress air as to enhance flavor
The Warrior RDA features a domed top cap which has a great deal of structural strength and functions to compress air as to enhance flavor. The top cap is removable with a sealing o-ring secured around. As always, such removable top cap can serve as the airflow controller to adjust the air inflow.

Beehive style air inlets to ensure soft, even and accurately controllable airflow
There are two sets of beehive style air holes (3 lines a set with 8 holes for each line) symmetrically positioned on two sides of the Warrior RDA sleeve, the most air holes on the market. Of course such design is not to challenge the number of air holes on RDA, but it is in consideration of soft, even and accurately controllable air inflow.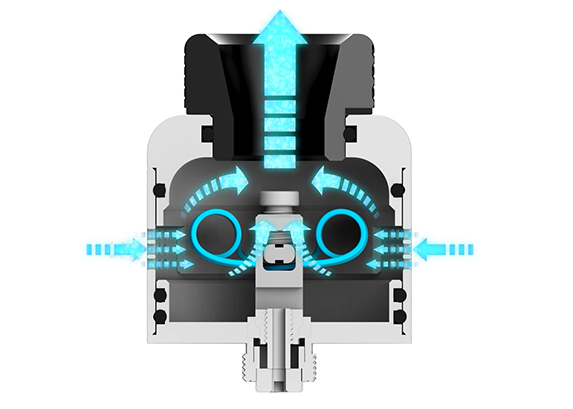 Clamp-style two-post build deck fit for all wire sizes on the market
Any coil size available on the market so far can be fitted into the clamp system of the Warrior build deck. There are two clamp posts with 4 screws on the top to fix the coils. The overall chamber is relatively short but the space is large enough for proper vaporization.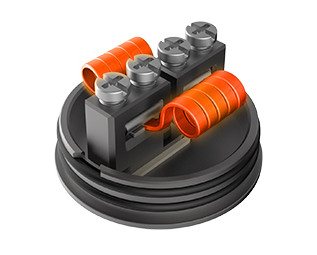 Thoughtful details of human factors for pleasure in use
The Warrior RDA integrates most human factors with its thoughtful design, for example, the easy-detach mechanism for you to conveniently remove the RDA from your mod, stainless steel construction for fear-free dropping damage, deep juice well to give a longer vaping for every dripping or bottom feeding, and fully painted build deck for good appearance even inside, etc.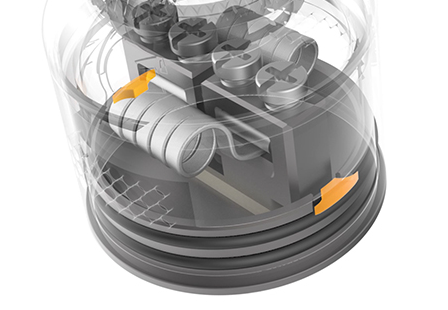 Easy-Detach Mechanism

Fully Painted Build Deck
Packing List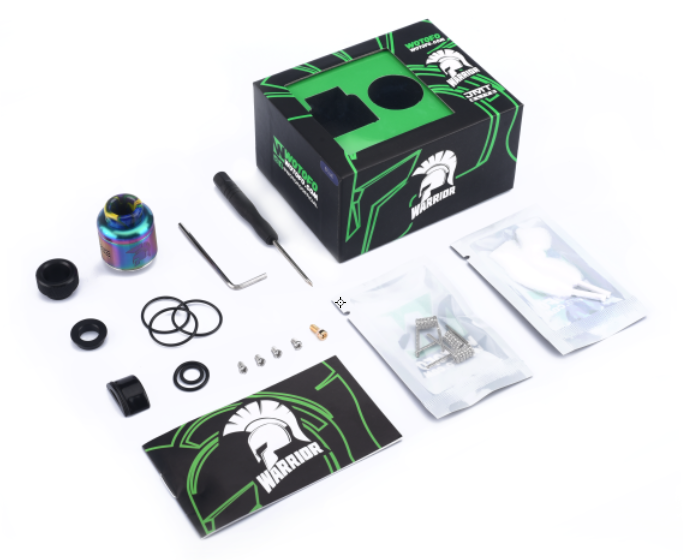 What's in the package:
1pc Wotofo Warrior RDA
1pc Spare 810 Drip Tip
1pc 510 Drip Tip Adapter
1pc Single Coil Adapter
1pc User Manual
1bag Coils
1bag Agleted Japanese Cotton
1bag Extra Orings
Included coil specs:
Juggernaut coil
(26+36)x2+0.1x0.4 N80
ID 3mm
0.28ohm
RDA Specifications:
Diameter: 25mm
Height: 33mm
Material: stainless steel
Net Weight: 45g
Gross Weight: 100g